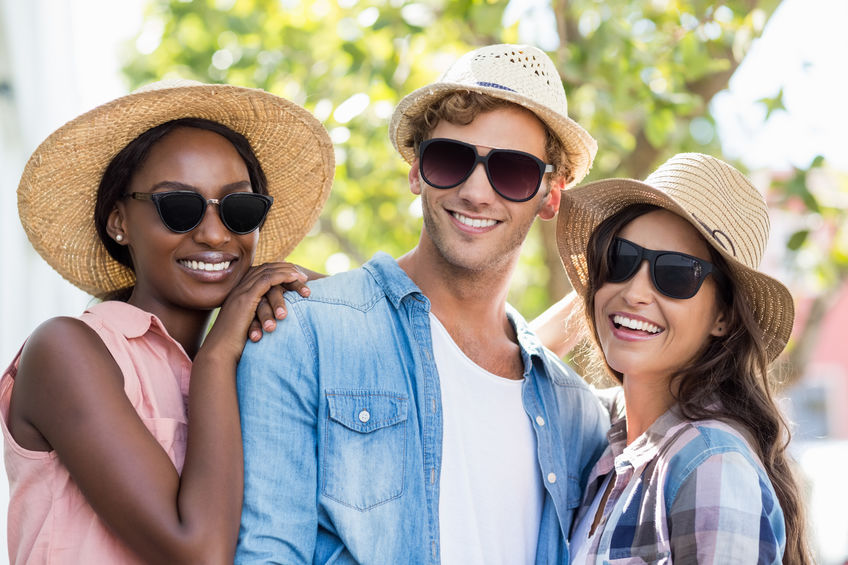 DeVito & Martin Optometry is conveniently located in Norfolk. We're here to assist you with all of your eye care needs. From eye exams to contact lenses, emergency care and the treatment of eye disease, we offer a wide range of services to patients in the surrounding area. Working with both adults and children, we can assist with routine care and complex needs.
Eye Exams and Contact Lens Fittings in Norfolk, VA
Our Norfolk office is equipped with the most advanced technology to ensure that you receive the best possible care. We are committed to providing our patients with the highest quality care, and remain at the forefront of the industry by keeping up with the latest advancements in eye care, contact and prescription lens technology.
Call DeVito & Martin Optometry at 757-461-3101 to schedule your appointment today.
Our History
We are a full service eye care practice in the Norfolk, VA area. Dr. Kurt DeVito and Dr. Richard Martin, along with our friendly, energetic and knowledgeable staff, have the expertise to provide the visual needs for your entire family. Established in 1961, our state of the art office is conveniently located in Norfolk's Janaf Shopping Center at the intersection of Virginia Beach Blvd. and Military Hwy. We are committed to making your experience with us pleasant and informative.
Aside from routine eye exams with pediatric & adult eye exams, our doctors perform diabetic eye exams, specialty contact lens fittings, and many more medical eye care exams.
Our patients come from all various backgrounds with multiple needs, and we make it our priority to cater to your vision needs.
Here are just some of the services & benefits DeVito & Martin Optometry has to offer:
Latest Lens Technology/ Computer Lenses
Large Selection of Sun & Designer Eyewear
Sports Packages a Military & Senior Discounts
Monthly Eyewear & Package Specials
Eye Exams For Adults & Children
Diagnosis & Treatment Of Eye Diseases
Treatment Of Eye Infections, Injuries, Allergy & Dry Eyes.
Laser Vision Consultations
Specializing In Hard To Fit Contact Lenses
Most Major Insurance Plans Accepted, Including Tricare a Evening appointments available
Here are just some of the services & benefits DeVito & Martin Optometry has to offer:
Latest Lens Technology/ Computer Lenses
Large Selection of Sun & Designer Eyewear
Sports Packages a Military & Senior Discounts
Monthly Eyewear & Package Specials
Eye Exams For Adults & Children
Diagnosis & Treatment Of Eye Diseases
Treatment Of Eye Infections, Injuries, Allergy & Dry Eyes.
Laser Vision Consultations
Specializing In Hard To Fit Contact Lenses
Most Major Insurance Plans Accepted, Including Tricare a Evening appointments available